EXCEPTIONAL CARE GLASS SERVICE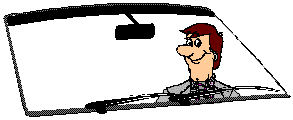 Windshield Rock Chip Repair
EXCEPTIONAL CARE GLASS SERVICE!

Windshield rock chip repair is a process that utilizes modern technology to fill a damaged area on a windshield with special clear adhesive resin. When the resin is cured the damaged area's strength is restored as is most of the clarity. Repairs do not affect the integrity of the original factory seal since the glass is never removed.




FREE WINDSHIELD ROCK CHIP REPAIR! HOW? Your insurance company can wave your deductible and pay for the repair, saving you and them hundreds of dollars of deductibles and higher insurance costs. We Call Your Insurance Company And Do The Paper Work; We Bill Your Insurance, NO COST TO YOU!
"Windshield Rock Chip Repair and Training In Houston, Katy and Stafford, Tx"
These are some of our vendors